Accident Types - Holiday Mishaps
Holidaying abroad can be stressful enough just having to cope with the language, the currency, the heat and the sand getting everywhere. The last thing you need is to be injured in an accident whilst on holiday, when you're meant to be relaxing and enjoying yourself and find yourself making a holiday accident compensation claim.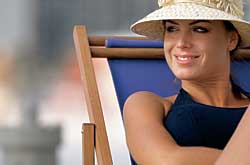 The problems of dealing with foreign Doctors, Hospitals and then the holiday insurance company all multiply the impact of the injuries themselves.
Some of the more common examples of accidents which occur and lead to people making a holiday accident compensation claim are:
Accidents on the road as a driver or passenger
Injury caused by disrepair of your hotel or apartment building
Food poisoning
An injury whilst on an organised excursion
Skiing or snowboarding accidents
Using inappropriate or poorly maintained sports equipment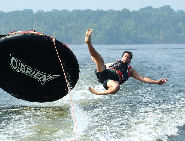 Most holidays are taken as a family and if one of you is injured, it ruins everyone's break. The injuries need treating and then the problems of coping with the injured person begin for the rest of the family.
Repatriation to Ireland can only be the start of the problems if the injuries have been serious. Further rehabilitation and treatment at home may need arranging even before the recovery of the holiday insurance begins.
Another point to remember is that some countries don't require their citizens to be as highly insured as we do in Ireland and therefore, through no fault of their own, the Defendants, in some cases, are not as thoroughly insured as you might expect.
It may be that you've had to return home early and lost out on your holiday or incurred more expense in treatment and transport costs. These are exactly the type of things we can assist you to recover.
If you've been injured whilst on a package tour arranged by a tour operator in Ireland or the UK, you may be entitled to compensation, even if your accident occurred abroad.